Guest Blogger Helen Walker: Balancing your time at university
Guest Blogger Helen Walker: Balancing your time at university
10 January, 2014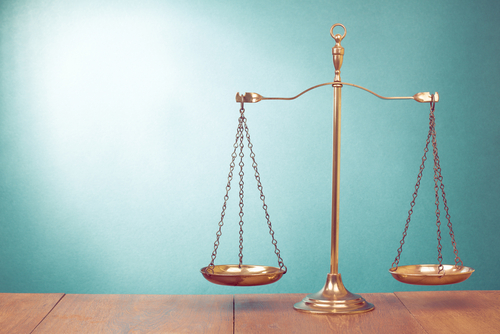 Instant Impact
, the internship recruitment agency, spoke to guest blogger and our very own Oxford University brand ambassador Helen Walker about how gain control of your hectic life at university. What do you want to achieve before you graduate?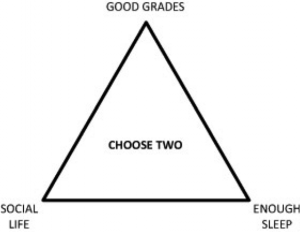 Unfortunately, this diagram is a horribly accurate depiction of student life. If you want your eight hours and are gunning for top grades, then you have to make sacrifices in your social life. If are keen on extra-curricular activities, and want a good night's rest, it will inevitably be your grades that take the hit. And if you intend to work hard and play hard, you will soon have bags under your eyes and a coffee your hands. Everyone will be familiar with those who fall into these categories- the sleep deprived overachievers, the well-rested library dwellers and the party-animals rarely seen before noon.
In the perfect world it would be possible to achieve a balance between the three. However, that is just not realistic and there needs to be element of compromise and sacrifice. After all, there are so many things to fill your time a uni- lectures, friends, sport, drama, club nights, journalism, essay deadlines, volunteering,  (you get the idea) and only 24 hours in a day. And health is an important element that tends to overlooked – being deprived of sleep is simply just not good for you.
In order to achieve the right personal balance, you need to ask yourself what you want from your time at university. I spent my first and second years taking part a little bit of everything; drama, sport and societies (as well as wanting to sample the more alcohol fuelled side of student life) and then sleeping to avoid the pile of work I was slowly amassing. Those priorities are fine if that is what you enjoy and what you want from your time at university. Going into my final year made me realise that I wanted a good set of results and wanted to be healthy and well rested - so logically, boozy nights out had to be sacrificed.
That said, I sound pretty boring and like I'm not having any fun. However, just because you prioritise two of these elements , it doesn't mean your life has to lack completely in the other. I think the most realistic balance that can be achieved is taking your schedule as it comes week by week, and juggling the three elements accordingly. Perhaps one week an important deadline takes priority, and in order to be well rested you have to just slow down with the social engagements for a few days. Maybe a play performance is taking up all your time, so you may just have to accept your standard of work may slip that week. I think it is a lot to do with being realistic with what you can achieve with the time you have, and how happy and healthy you are going to be while you do it.
Helen is a 3rd year student at St. Hilda's College, Cambridge University, studying history. She has ambitions for a career in marketing and in her spare time is involved with Cambridge Literary Review magazine and the Cambridge History Society.
If you're a student looking for an internship or grad job then get in touch with Instant Impact, the intern recruitment agency who connect top graduates and students with fast-growing and innovative SMEs.