Guest Blogger Matthew Hawker on gaining experience at University
Guest Blogger Matthew Hawker on gaining experience at University
5 April, 2013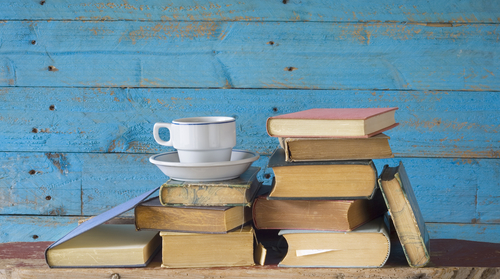 Instant Impact
, the graduate recruitment agency, love talking to students and graduates about their real life experiences of the job market. Here we spoke to Matthew Hawker about keeping positive on your job hunt, and how to gain experience whilst at university to make you more employable and desirable to companies
hiring graduates
or
recruiting interns
.
-------------------
Unfortunately, due in part to the current state of the UK job market, graduating with a first class degree is no longer enough to guarantee a job after university. After three years of unrelenting stress, debt, assignments and exams, your average student faces a barrage of failed job applications. It's a sad state of affairs, but it's one that is not likely to change any time soon. As such, it's time to take action. It's time, dare I say it, for you to get that relevant experience.
Work Experience
As obvious as it may sound, the best means of gaining relevant experience is through the attaining of a work experience placement. Whether you're an up-and-coming journalist, an aspiring economist or a future chemist, work experience is a sure-fire gateway into a graduate career. Despite the media's fear mongering that the age of work experience has been and gone, more companies than ever are offering placements to those who are on the lookout.
However, although work experience placements are apparent with abundance, there are not enough to accommodate every applicant in the country. If you wish to be successful when applying, you need to stand out; treat this work experience placement as though it were a job application. As a final piece of advice, don't limit yourself. Although applying for a placement at a larger company will look good on paper, gaining experience at a smaller company can be as equally as rewarding.
Internships
Akin to a work experience placement, an internship is an obvious point of call when attempting to endow one's self with experience. However, unlike a work experience placement, an internship will usually carry with it a few added benefits; you'll be given more responsibility and, importantly, you're likely to be paid. As a rule, it would seem, almost any internship of worth is based in the capital. If, like the rest of us, you aren't based near London, funding your internship can prove to be quite troublesome. This is where that pay will come in handy; especially if your internship is of a lengthy duration. Or of course, get in touch with Instant Impact who offer paid internships with SMEs in a variety of sectors.
Of course, if you fall prey to the dreaded unpaid internship, then the feasibility of undertaking an internship can become too much of a financial burden. If you're fortunate enough to have made an acquaintance who is from the area of your internship, now might be a good time to raise the idea of a summer visit.
University Societies
Never mind the oddities of PokéSoc and the Afternoon Tea Club, university societies can prove to be quite useful if you know what's on offer. If you're a keen writer, then creative writing clubs are usually available on a widespread basis. However, if you're looking for something a little more statistical and relative to the current world, then there are societies to cater to your needs as well. Investment societies are becoming increasingly more apparent; they offer a range of roles and responsibilities that are of the utmost importance. Should you wish to become a risk assessor or an investment banker, then schemes such as the Investment Society will prove invaluable.
Online
Depending on which area of work you're thinking of branching into, the internet can be a fruitful source of aid for your future endeavours. Obviously, web designers and programmers are likely to discover that the web is the only place that they can find experience, but budding journalists and aspiring accountants could also utilise the internet to their advantage. Due to the digital age in which we live, there are a score of online publications and resources that are ideal for students who are seeking relevant experience to complement their studies. What's more, as they're online they don't require you to be physically present; a definite benefit when you're attempting to pinch those pennies.
---------------------------------
Matthew Hawker is a second year student at the University of Sheffield. Upon his graduation, he would like nothing more than to pursue a career within the media. Until then, you can follow his endeavours on Twitter at @matthewhawker1.
If you're looking for a paid internship or graduate job then get in touch with Instant Impact, the graduate recruitment agency and see what we can do for you.