Student Blogger Sam Saunders: 'Getting off the Gas'
Student Blogger Sam Saunders: 'Getting off the Gas'
2 May, 2014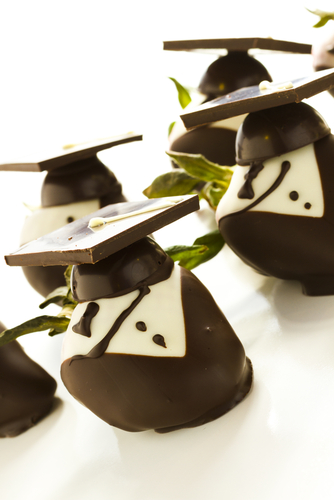 Instant Impact, the intern recruitment agency, spoke to guest blogger and final year student
Sam Saunders
about the third year wind down, why you should be proactive in your post-university plans and why looking to smaller companies who hire graduates and recruit interns could be the way to land that all important
graduate job
or paid internship.
--------------
Coming to the end of your degree this year? Feeling like you're on a metaphorical runaway mine cart, and you've just crashed through a sign that says something like, 'Warning, Deep Ravine Ahead'? We've all been there. In fact, yours truly is right there, right now. It can be the most terrifying thought, knowing that your years in education are (most likely, pending results permitting) at an end and that the scary abyss of the real world and real life is ahead of you, unforgiving and merciless.
It might sound like simple, obvious advice that doesn't really warrant an entire article dedicated to the study of the subject, but readers might be surprised to realise that the vast majority of undergraduates (soon to be graduates) have been ignoring the fact that they're going to have to support themselves come results-day, and the flow of loans and grants from various organisations dries up.
The truth is, the real world is only as scary as your mind makes it, and in the end it all comes down to one key thing - pro-activity. Putting the effort in to sort yourself out towards the end of your studies is key, and it could mean the difference between saying "I don't know what I'm doing after exams, just going home, I guess" and "I know exactly what I'm doing, and I'm still terrified."
The job market, despite what the mainstream newspapers are saying (and have been saying for a long time now), isn't as depressing and unyielding as everyone seems to think. The doomsayers, spouting their endless "there's no jobs out there, therefore there's no hope" speeches would have finishing third-years believe that going to university was a mistake in the first place, because now they're circa £20,000 in debt with no hope of a source of income on the other side of university. Don't believe it for a second. There are jobs out there, waiting to be applied for and filled. It is literally a case of just looking as hard as possible, and not being disheartened when it doesn't happen right away.
Also, the best jobs aren't necessarily with the huge, household-named companies. Everyone will go for those jobs, purely because they're so famous and well-known, making them extraordinarily competitive and tough to get onto. The best option for a pro-active soon-to-be-graduate is to try smaller, less well-known companies for positions. More often than not, these small-to-medium enterprises (aka SMEs) are prepared to offer the same or even slightly higher salaries and positions as the bigger companies, and because the company is smaller, there's less danger of becoming just another 'cog in the machine' and getting looked over in the sea of people that multinational giants employ.
Work hard at finding the right job, and the right job will find you. Don't just leave it and pray something comes along, you'll find yourself stuck where you don't want to be, just to make ends meet.
Some people are lucky, and have chosen to stay in education. They have sorted their funding, sorted their next-year accommodation, and are already moving out of their third-year house this summer, plans in place and therefore feel that they nothing to worry about. Thus, those people will read this and think something along the lines of, "pfft, not me, I'm all sorted." Don't you believe it for a second. To avoid being launched in at the deep end with your postgraduate course, or whatever various ongoing study you've chosen to take, it's crucial that you do some pre-study over the summer break, at least to prepare yourself for what to expect come September, or you'll end up comfortable with nothing to worry about over the summer period, and more likely to be unhappy when the workload begins to pile on again. And pile on, it will.
Ultimately, then, no matter where you plan on ending up when you graduate this summer, being pro-active in sorting out where you want to be for the next couple of years is of paramount importance. If it's neglected, in favour of 'a bit of a break after university', then it's increasingly likely that you'll miss the right opportunity, and will find it very hard to catch up. Get that elusive graduate job, which was the reason you went to university in the first place, and then take your foot off the gas for a while. Not before.
-------------
Sam is an aspiring journalist who is about to graduate in June 2013. He hopes to launch a career in music journalism. 'Now my main ambition is both to (realistically) upon graduation in June 2013 to become a published, successful journalist within the music industry, and (perhaps more unrealistically) to become a rock star at the same time. Well, we've all got dreams, and we've all got to start somewhere....' 
You can look up Sam's website 
here
.
So if you're a student or graduate looking for great career opportunities at SMEs, then get in touch with Instant Impact, the graduate recruitment agency who unite top students with dynamic smaller companies who recruit graduates and hire interns.