Make The Most Of Summer With: Summer School Programmes
Make The Most Of Summer With: Summer School Programmes
22 April, 2016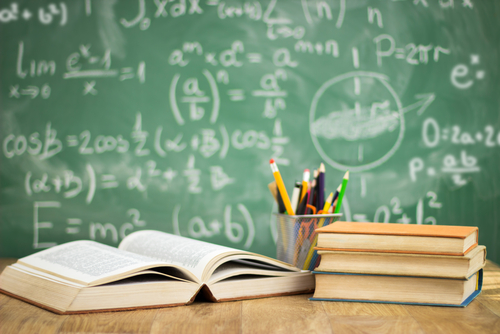 University summers are often spent relaxing, catching up with friends and generally kicking back after a long, stressful year of coursework and exams. But surely there's another way to spend the time than this, one that will get you ahead of the game in your graduate job hunt and still allow you to enjoy yourself, make new friends and learn lots of new things?
And there is! Summer School Programmes. These open up loads of doors, particularly ones into SMEs and Start-ups which really value a passion for learning and thinking outside the box. Here at Instant Impact, we believe that Start-ups provide the perfect environment for graduates to begin their careers. Start-ups want the best graduates to join their intimate teams and a great way to catch the attention of prospective employers is by showing your participation in Summer School Programmes.
What Are Summer School Programmes
You can find Summer School Programmes covering all sorts of things from learning Mandarin to computer coding classes. Providing you with a wide range of knowledge in areas of your choice, they're a great asset to your CV and put you in good stead when faced with the dreaded job hunt. These programmes are available at the top universities up and down the country- and even abroad if you're feeling adventurous! They're a great way to gain knowledge, expand your contact network, and make friends along the way!
The Benefits
There are many benefits of Summer School Programmes. One of the most obvious is that they prove a student's commitment to their own development. It shows prospective employers that you hold a genuine interest for the subject and that you're keen to learn new things.
Because of the length of the courses and the size of the classes, Summer School Programmes offer intensive and intimate learning environments. You'll have a lot of time with your tutor, meaning lots of opportunity for question asking and guidance (i.e. very different from uni!) You'll also get much more chance for class discussion, great experience for working life later on.
You'll also get the chance to gain practical skills to help you in your uni career, like exam techniques. This makes Summer School Programmes an ideal source of skill development for students as well as a big tick for employers looking at your CV.
Where To Attend
Some of the most prominent and popular Summer School Programmes are run by City University London. They offer lots of exciting courses in various subject areas, and provide students with a taster of London life (a major destination for a lot of graduates!)
If busy city life isn't for you, similar courses can be found in more rural locations such as Loughborough University and the University of St. Andrews.
We're sure you'll agree a Summer School Programme is a fantastic way to spend your summer; widening your horizons and learning lots of new things.
Written by Charlotte Holt, an Instant Impact Brand Ambassador
---
Wondering what other ways you could spend your long university summer? Check out our other blog on doing a summer internship!