Make The Most Of Summer With: Travelling
Make The Most Of Summer With: Travelling
29 April, 2016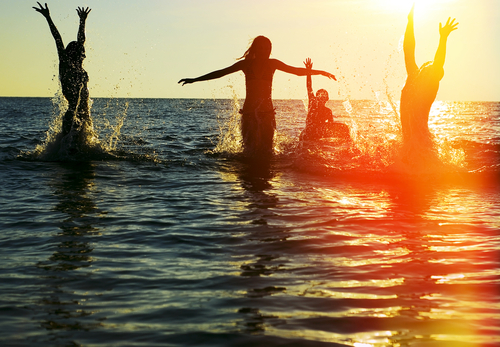 Whether you live in a vibrant city that you love, or study a course that you find thrilling, the dream of travelling is always going to cross our mind during those bleak winter days. Of course, when people say 'travelling' they immediately think of golden sands, palm trees and idyllic seas stretching to the horizon and beyond. But travelling isn't just about lying on a beach with a cocktail in hand; it can have a range of benefits that not only make you a more well-rounded person, but can be helpful for the job hunt too!
You'll realise how easy it is to make new friends
Whether you travel solo or with a group, you'll notice how easily and quickly you are able to make new friends. When removed from the usual flows of everyday life, you'll find yourself more relaxed, more open to new things, and more willing to be yourself. Treat this experience as a kind of exotic networking and enjoy what new people have to offer.
New perspective
Many companies nowadays look for graduates and students who are not only aware of the happenings in their own country, but those that are able to display a global awareness. Travelling gives us the ability to understand aspects of our own culture, while learning about the intricacies of another first-hand. Whether you want to visit a wonder of the world, try a new cuisine, or just bask in the experience, you'll flourish in a short space of time.
Overcoming challenges and solving problems
A large part of working life for most people involves overcoming obstacles and being able to think on your feet. Being thrust into a completely new place is bound to present some difficulties, but it will also give you the ability to find resolutions by using skills that employers look for, such as initiative, resilience, and independence. Everything is a learning curve, and it's how you deal with issues that will set you apart from others.
Have a think about where you would like to go. How much do you know about that place? What would you like to see? South-east Asia is an excellent choice of travel destination. It's cheap, a favourite of fellow travellers, and will definitely be an eye-opening experience.
The key to travelling is to be flexible and open-minded because without even realising it, you'll return home with a new perspective on life, ready to tackle new challenges and well prepped for the graduate job hunt!
Written by Tom Herbert, an Instant Impact Brand Ambassador
---
Wondering how else you could spend your summer in a way that helps you land that perfect grad job? Check out our other blog posts on how to spend your summer, including partaking in some volunteering and enrolling on a Summer School Programme.