Make The Most Of Summer With: Volunteering
Make The Most Of Summer With: Volunteering
27 April, 2016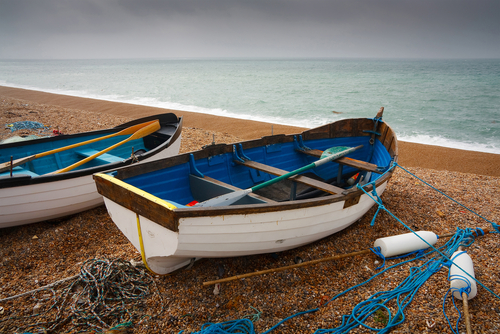 When considering the best way to make your CV stand out, volunteering doesn't tend to top the list of time commitments, never mind during summer when being productive tends to take second-place to having fun. But volunteering is not only great for the organisation you're helping out, it can also be really beneficial to you too.
Not only does it make you
stand-out to employers
on paper but it also develops your skills and confidence. There are lots of different volunteering opportunities available from campaigning, to fundraising, to more hands-on things, frontline work.
So what exactly will you gain from spending your summer volunteering?
The Challenge
Volunteering often takes you out of your comfort zone. You have to consider what sort of roles you have the skills for and could make the most of. Where would you be able to make a difference? Reflecting on this can help you understand your strengths and weaknesses, something you can identify later during applications, interviews, and assessment days.
The Skills
Working in new and stimulating environments helps you develop your problem-solving skills and adaptability. There are often leadership opportunities, the chance to gain cultural awareness by volunteering abroad, working front-line roles or volunteering in offices. From team-working, to event planning, to public speaking; the list of skills you can gain is endless. Importantly you'll get used to being in a working environment. You might not know what you want to develop, but you will be able to see a marked difference in yourself through volunteering. There may also be the opportunity to gain qualifications. Depending on your volunteering, you may learn First Aid, gain a TEFL (Teaching English as a Foreign Language) qualification, or even Social Media training.
The Experience
Meeting new people, creating life-long friendships and gaining a new perspective on life, volunteering can have a huge impact on you, and all whilst you're giving back to causes you care about. For job applications, you'll have numerous examples to discuss from your volunteering experience. When you get scenario questions, you'll have a whole load of experience to choose from your volunteering alone. The best part is that you get to do something you truly enjoy!
The great thing about volunteering, is there's always something suited to you. Want to volunteer alongside your degree? Then why not mentor school students or work with a Scout group regularly? You can even find one off volunteering opportunities like working on a food-drive campaign in the run-up to Christmas. The holidays are a great opportunity for full-time volunteering, both abroad and in the UK, a great alternative to getting a job or internship if you don't fancy either of these.
You can get loads out of volunteering, so what are you waiting for? Go find that opportunity that works for you!
Written by Meg Kneafsey, an Instant Impact Brand Ambassador
---
Check out the other blogs in our series on Making the Most of Summer including getting an Internship and Summer School Programmes.