Make The Most Of Summer With: An Internship
Make The Most Of Summer With: An Internship
20 April, 2016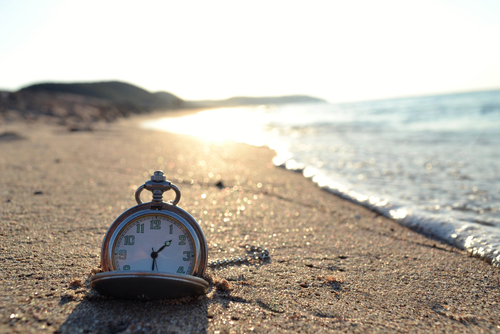 We all look forward to the end of exam season and the thought of that endlessly long summer holiday filled with sunshine and freedom. Instead of just lazing around getting great tan (which, let's face it, will quickly fade), it's perhaps better to consider how it can be utilised to land you that dream graduate job. Doing an internship is a great way of passing the three months productively and gaining skills (and money!) at the same time. Instant Impact is offering an exciting summer internship opportunity for the first time this year. But what exactly are the benefits of getting an internship this summer?
Boost your CV
Spending your summer as an intern is a sure-fire way of impressing recruiters after graduation. Studies show that students who intern during their time at university are three-times more likely to secure their dream graduate job than students without work experience. Standing out as much as possible is really important when applying for jobs, and an internship or work experience is the best way to achieve this.
Test-drive your career
As well as boosting your employability, internships can help you find out what you want to do after you graduate. If you grow up dreaming of being a Tax Specialist but then a dull summer internship causes you to change your mind, you will be grateful that you had this experience before committing to a three-year graduate scheme. Likewise, an internship can teach you what you do want to do and how to do it after graduation.
Gain industry knowledge
Taking on an internship gets your foot firmly onto that (sometimes very elusive) career ladder. You'll have the opportunity to gain invaluable knowledge and experience of your industry of choice, setting you apart from the crowd and showing a commitment to that career.
Improve those all-important soft skills
We all know by now that employers are looking for skills such as leadership, teamwork, organisational skills, problem-solving etc. The good news is that these can all be boosted during your summer internship! Especially in smaller companies, your role as an intern will vary a lot. You will be introduced to different areas of the business which will give you the opportunity to work on many different skills at the same time.
Earn some money
Perhaps one of the best short-term benefits of securing a summer internship is the opportunity to earn a good salary. It's important to look for internships that are offering at least minimum wage: nobody should have to work for free. You'll have the opportunity to build on all the important skills and boost your employability whilst earning enough money for a well-deserved holiday after you've finished!
Written by Emily Miller, an Instant Impact Brand Ambassador
---
Been spurred on to secure your internship for this summer? It's not too late! By applying for Instant Impact's Summer Internship Scheme, you'll also be given the opportunity to work for a great SME with a team of young, like-minded people. Apply for one today!