How To Make The Most Of Your Uni Careers Service
How To Make The Most Of Your Uni Careers Service
14 January, 2016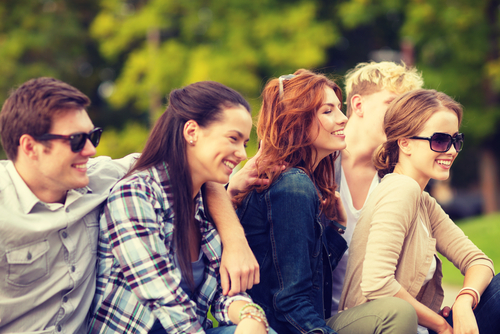 We all know that University careers advisors are there to help us at every stage of the job search, from fresher's week all the way to final year. But many people are still not sure of the particular services they offer to students. So, what exactly can your university careers service do for you?
Organise events: workshops, guest speakers, careers fairs
Career Services organise various events and workshops throughout the year to help boost your employability and highlight potential career paths.
These workshops often focus on developing important workplace skills; such as public speaking or time-management. In addition there are some degree-specific events that have a particular field in mind.
Guest speakers are another are invaluable resource as give you an insight into a particular job industries and their requirements.
Finally, there are the all-important careers fairs where industry professionals tell you all you need to know about the job. You should go with an open mind, but also make sure you research the companies you are interested in and go with a few questions to ask.
CV guidance
 Another service that Career services offer is CV guidance. This is very helpful in your applications for that all important graduate job or internship. An independent professional can help you to tailor your experience and academic achievements into a more powerful CV that fits your desired job specifications.
Also, your university career service can even conduct a mock interview for you, so you can feel more prepared and relaxed when the important day comes around.
Advertise jobs/ internships
 Career service job boards advertise available part-time jobs, summer internships and graduate jobs for you to browse and apply for. Even recent graduates are welcomed to use their university's service to search and apply for graduate jobs, if you have decided to take a break after graduation.
Alumni networking
 You can ask to be put in touch with a graduate from your university who is already working in an industry you are interested in. They can offer you important advice, such as which step you should take next and what to include in your applications, for example. This tool is fantastic as you can learn from someone who was in the same position as you only a few years ago, but who is now successful in a particular field.
Finally, your university's career service can offer guidance if you are not sure what to do!
 If you are studying a degree that doesn't have an obvious career path, you may be panicking about your future career and might not be sure what you want to do. The careers service can offer you advice and help to explore your career options with you, based on your interests and strengths.
So, we have seen that your university's career service has something to help you at every step of your studies, and even after you have left your university days behind.
It is never too early to start thinking about your future career, and paying a visit to the careers service can help make the whole thing a lot less daunting!
Written by Emily Miller - Student Brand Ambassador
----
If you're hunting for your perfect graduate job or internship, be sure to sign up to Instant Impact - The UK's Leading Graduate Recruitment Agency! We have tonnes of exciting vacancies at fast-growing SMEs and Startups!