Our Interns: Kieran in journalism
Our Interns: Kieran in journalism
5 March, 2014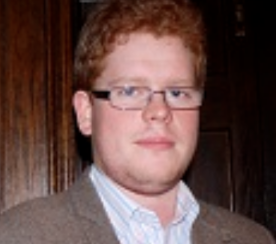 Here at Instant Impact, the internship and
graduate recruitment agency
, we like to keep in touch with the interns we place. We caught up with Kieran to find out more about his internship in journalism, and discuss his experience of working in a fast-paced SMEs who hire graduates.
--------------
Keiran graduated in 2012 from the University of Cambridge with a Ba degree in English. He is passionate about journalism, and his impressive work experience speaks for itself... He has worked for The Essex Chronicle, Broadway Baby (at the Edinburgh Fringe) and the Cambridge TAB, where he was the theatre, news and head editor for more than two years. He has been an intern at The Independent and was the social media manager and Deputy Editor of Whatsonstage- Britain's biggest theatre website. He is also a freelance journalist and has collaborated with The Daily Mail and The Mail on Sunday for a few of his pieces.
What's the best part about working for your current placement?
Firstly the working atmosphere is fantastic, the people there are so positive. We also have a really dynamic open plan office, which means it so easy to talk to the director of the company if I have any questions. They also allow me to develop my own ideas and explore areas that I had very little experience in.
Tell me a typical day.
Every morning we all sit round and have briefing about all the articles we are going to write about and what we're aiming to achieve by the end of the day. Typically throughout the day though, I'll be contributing my opinion and I feel that's a really important aspect of working for any small start-up. It's a young company and I feel that I add a lot of value in terms of my impact on the company.
What about the people you work with?
They're a great bunch. Young, friendly and personable. We regularly have team outings with a weekly lunch / dinner whether it's to get out of the office for a little whole or to welcome a new member of the team. I think the work / life balance is pretty good and everyone definitely makes an effort, which is fantastic.
How did Instant Impact help?
Well what Instant Impact did was really present this opportunity to me, which I would not have heard about otherwise. If I remember correctly, I think I saw editorial role and thought it was a role that needed a considerable amount of experience, but after speaking to Instant Impact about it I realised that I would be a great fit.
I think what one of the best things is that Instant Impact get to know you really well and match you with opportunities and jobs that fit your skills as well as your personality. I mean everyone's different at the end of the day, but I feel Instant Impact did a great job working out what my career goals were and in finding a company that fitted me.
--------------------------------
If you're a student or graduate looking for paid internships/graduate positions for exciting roles in cool start-up companies then get in contact to find out more and see if we can help you.