Student Career Hacks
Student Career Hacks
17 December, 2015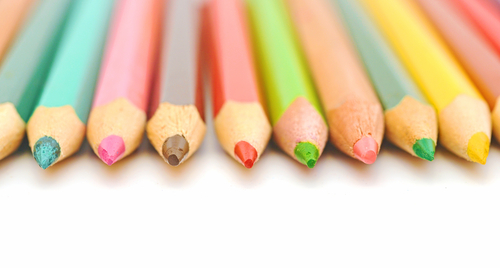 We study in secondary school to get good marks so that we can go to a good university so that we can get good marks so that we can get a good job and earn lots of money and be successful and therefore happy. …Or so that's what we've been told. By now we're aware enough to know that money does not always necessarily equal happiness, but regardless of your motivations for being at uni, employability is a quality we all need and are striving for. Here are five practical things you can do
right now
during your three or four years at university to boost your employability as much as possible before moving into the working world.
Join societies related to your degree
This might seem like a no-brainer, but you'd be surprised at how many people aren't actually involved in any societies. Demonstrate to future employers that you are engaged in your field and have some kind of working experience in it, whether it's organising an event for the society or publishing an article. Plus points if you're on the committee.
Looking for an internship? Email companies like crazy.
Sometimes getting work experience involves research. You need to do more than send in an impersonal CV and cover letter to an opening that is inundated with applicants. Often, you have to put in your own work, research local and smaller businesses or companies, and just send a friendly email. Even if there's nothing available, you've made a connection, so keep in contact with that person and keep making occasional enquiries. If you show you're committed to their company, they're more likely to take you on.
And remember, there are loads of great opportunities out there if you look for them. If you need inspiration, Instant Impact is running a Student Summer Internship Programme that you should definitely check out!
On that note, don't be too proud to volunteer!
Whilst unpaid internships are exploitative and we need to take more steps to end them, some voluntary work experience can go a long way. You're a university student with (probably) little to no experience working full-time, and the assumption is you're more committed to your degree than to anything else. Gaining volunteer work, or shadowing someone in a particular field, is a solid way to show your commitment. Just make sure the employer isn't exploiting you and making you work for them for free!
Get in contact with your Careers Centre.
It's never too early to drop in to see a Careers Advisor and talk about your prospects. They will navigate you around any resources they have available, opportunities open at the university or local areas, and sometimes you might even be able to ask for a contact! Even if you think your Careers Centre is 'useless' there is something (no matter how small) you can glean from it.
Sign up to Instant Impact.
This might be shameless self-promoting—but it's true. Signing up to newsletters from recruiting agencies opens you up to a whole world of opportunities that are otherwise hidden. At Instant Impact, the service we provide is personalised to your interests and needs, and doesn't cost a thing. So why wouldn't you sign up?
Written by Vienna Kim - Student Brand Ambassador
----
If you're hunting for your perfect graduate job or internship, be sure to sign up to Instant Impact - The UK's Leading Graduate Recruitment Agency! We have tonnes of exciting vacancies at fast-growing SMEs and Startups!