Top 5 Exam Revision Apps For Students
Top 5 Exam Revision Apps For Students
5 April, 2016
If exams are looming, you're probably already on the lookout for any tips and tricks that'll help you on your way to boosted grades. Well you're in luck, because today we're bringing you our favourite five apps to help you with your university studies. It's almost as if we've read your mind.
It's never too late to make some changes to the way you do things when it comes to revision, so give one of these a try…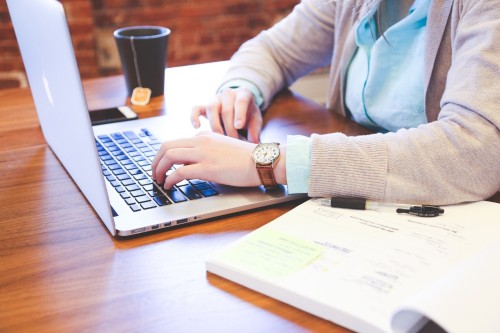 The Planner
We'll start at the very beginning; a key character in a film once said (or rather, sang!) that's a very good place to start.
So when that mountain of exam prep seems a daunting prospect, the best thing for it is to climb it. 'Climb every mountain.' Or you know, draw up a timetable. That's exactly where Timetable (available on Android) comes in.
Giving you a chance to organise everything from classes to exams in the order in which you'll do your revision, it'll easily sync across all your Android devices and will automatically mute your phone during lessons, too! In short, it's so handy you'll wonder how you ever managed without it.
The App That Will Keep You Sane
If you feel like pulling your hair out over a maths problem or a key literature theme - don't! Social app Unstuck will see you right, giving you easy access to a helpful community of fellow students.
Lending a hand when you need it most, those using the app will help you go from stuck to 'unstuck'. So don't panic and instead take some time to download this convenient online learning tool. We promise it'll change the way you revise for your exams.
The One You'll Be Thankful For
Shattered? If you're in need of a quick kip but you're worried it'll turn into a three-hour long 'sleepathon' when you're supposed to be revising, it's time to download Power Nap.
It allows you to set a timer on a pre-defined time slot, giving you ample opportunity for a short and much-needed snooze.
The fact is, a quick sleep can improve brain and body productivity, so why wouldn't you give a 20-minute nap a go?! Just don't overdo it.
And the One You Could Be Even More Thankful For
What happens when, in a bid to power through the day, you have too many power naps in term time?
Too much shut-eye during studying hours could equal sleepless nights, which will eventually mean reduced concentration and motivation.
Turn instead to White Noise, which is known as a miracle worker in app form. It can be downloaded for free and it'll help you block out distractions and relieve headaches via its catalogue of 40 soothingly good sounds.
The One That Helps You Prepare for that Test
Technically, all the apps featured here will ultimately help you prepare for an exam. There is one app, however, that does that and that alone.
Available on iTunes, Exam Pal helps you better prepare for exams, while keeping on top of your timetable too. It's easy to use and you can set and schedule homework or revision quickly and easily. When you could do with a nudge in the right direction on the motivation front, this app will be right there.
We bet by now you're already feeling more relaxed - and like you're ready to tackle anything your revision schedule or university tutors have in store for you. Stay focused and you'll ace those exams; it all starts with your phone.
This blog is brought to you by MyTutorWeb.
---
One of the best (and most productive) ways of procrastinating from that mountain of revision you have to do is to have a look into what graduate life might have in store for you. For loads of useful content take a look at our blog and maybe even take a gander at our job vacancies, to see what your revision-free future has in store...