Vote Smart: How Brexit Affects Students
Vote Smart: How Brexit Affects Students
20 June, 2016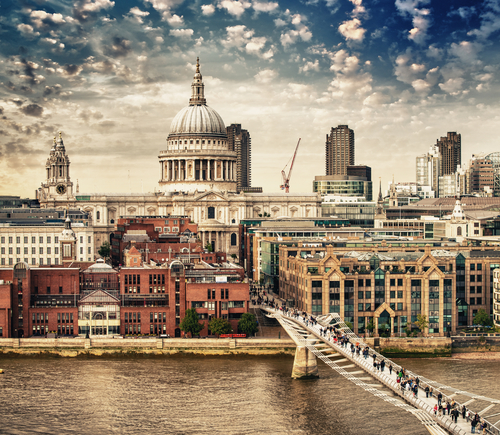 It's easy to feel more than a little lost when trying to navigate your way around the Brexit debate and the upcoming referendum. Facts and figures seem to be bandied around from both sides and it's difficult to get a clear image of what a Brexit would look like. Nevertheless we were keen to get to take a look at how it will affect students; you guys, who we talk to on a daily basis and we know care a lot about what's going to happen. We know making an informed decision is important to you so here's how we see it...
International Students & Erasmus
Currently EU students coming to a UK university pay the same as home students here. If Britain were to leave the EU it's likely that these students would be landed with the same fees international students currently face. The plus of this would be that the UK government wouldn't have to provide the student loans or maintenance funding to EU students that it currently does. However, the downside is the implication that fewer EU students would come to UK universities. Although this may mean less competition for home students and the UK government having to provide less money for EU students, many believe it will limit the global experience university offers.
Being a two-way street, it would also mean that UK students who were previously able to go to universities across Europe without a lot of hassle would now have to look to visas to support them and no doubt pay higher fees. Student mobility programmes such as Erasmus, a big favourite among a lot of UK students, would potentially also be in danger of being lost, Erasmus being funded by the EU. Many students take advantage of the language and cultural learning in the form of Erasmus, 15,601 UK students having gone to study abroad in 2013/14 and that number growing every year, to say it would be disappointing to see it go would be an understatement.
University Research
Perhaps the biggest area of how much universities will be affected is within their research. Even if you're not a phd student the research your university is doing should be incredibly important to you. The research done by higher education institutions is integral to the courses you are taught, the quality of your teaching and how the university is ranked. Universities UK (UUK) have come up with the figures that EU research funding generates 19,000 jobs across the UK, contributing £1.86 billion for the UK economy. For these institutions to then lose out on this funding would seriously affect their research output, and in turn affect all students at that institution.
Some argue, we aren't necessarily at risk of losing this funding however. The example of Switzerland is brought up, which still participates in EU funded research, paying to do so and agreeing to allow free movement. Some have even gone as far as to argue that the regulations the EU places on clinical trials is actually detrimental to research and without them we would be much freer to innovate within our research.
Even if the UK were still able to partake in EU research and access this funding, they would no longer be part of the discussion on what the larger picture of this research should be, i.e. what research we should be doing.
UUK creates a united front on staying in the EU and representing vice-chancellors of 133 UK universities, it's fairly safe to say most higher education establishments see the detrimental effects of leaving the EU over staying. And it doesn't look a lot more positive for the students either, studying abroad becoming more difficult and the international cultures our universities boast potentially being negatively affected with few, if any, positives.
Aside from your views on whether Britain should leave or remain, one thing that we should all be united on is the importance of voting and having your voice heard.
Remember to get down to the polling station on 23rd June and have your say!
---
Want to know more about how Brexit will affect the start-up job market? Check out our other blogs in our Vote Smart blog series and make sure you're as informed as you can be for the vote.