12 things I learnt in a 12 month placement
12 things I learnt in a 12 month placement
30 May, 2019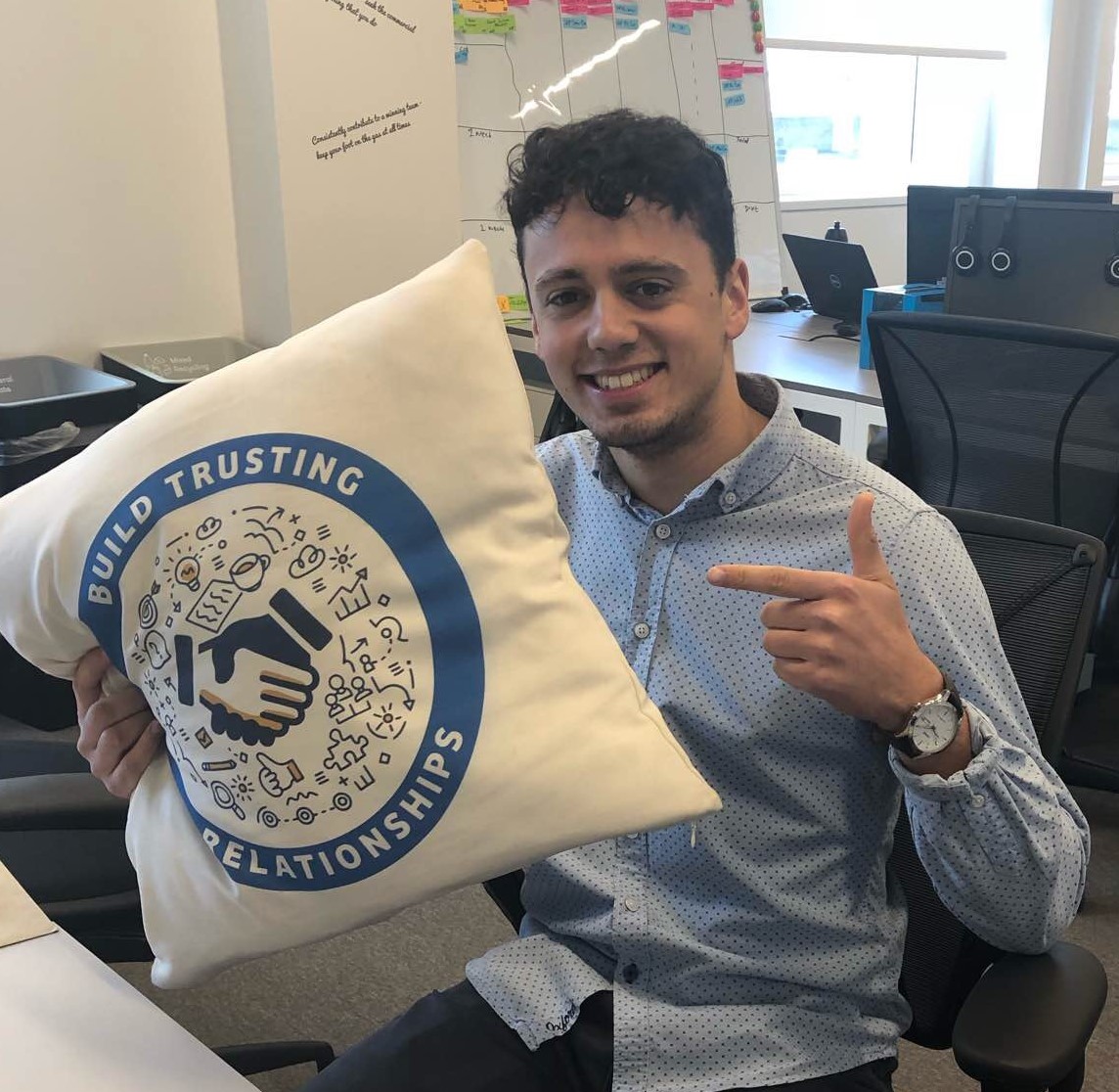 We asked one of our four Industrial Placement students, Felix, 12 things he learnt in his 12-month placement here at Instant Impact.  
Be yourself
First impressions are so important, but ensure that first impression is your authentic and true self. Let out your personality, it will enable you to make real connections with colleagues you'll be working with for a while!
Get involved
Many internal and external opportunities will pop up, whether this is a new project that will put you out of your comfort zone, networking events or even company socials - stay proactive and get involved.
Be open to learning
Ask plenty of questions and be curious. Learning from the experiences of others around you will be invaluable.
Ask for help!
When you find yourself struggling with a task, ask for help early. The sooner you get help, the sooner you'll be able to learn, improve and move on.
Own your mistakes
It is inevitable that you will make mistakes during the year. However, do not be ashamed and instead, seek the learnings to ensure you put yourself in a better position when you do the same task next time!
Bring in your own lunch
Buying lunch out every day is convenient, but costly. Put those budgeting skills you have learnt at university into practice and save the money you're earning this year!
Not a morning person?
Speaking of university, make sure you get out of the 'I'll just miss my 9am lecture today' mindset immediately! If you're not a morning person, become one quickly.
Find YOUR routine
 Find a daily routine that works for you - it will help you stay grounded, keep the productivity flowing and allow you to be in full control.                  
Look after yourself
It is so important to keep active both outside and during work hours, especially if you're in an office job -  take frequent breaks and grab fresh air. Maintain a work-life balance so you come to work feeling fresh.
Daily goals
 Set daily goals and constantly remind yourself of them. Your subconscious will then prioritise these aims and you will work productively throughout the day to achieve these goals.
Why placement?
Before starting your placement, familiarise yourself with WHY you are doing this placement and WHAT you want to take from the year. Keep reminding yourself of these throughout the year.
Lastly, just have fun!
Big thank you to Felix for all his hard work throughout the year. We know you will smash your final year at University!