Creative, Digital & Marketing Salaries 2018
Creative, Digital & Marketing Salaries 2018
25 January, 2018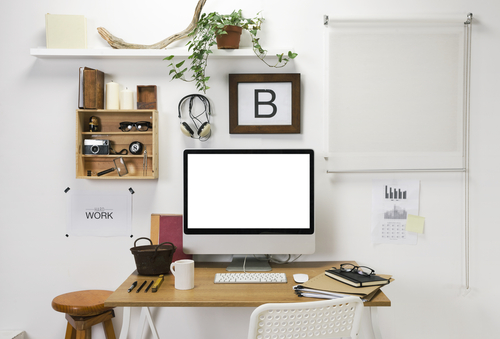 Money isn't everything. Yet somehow, when you've got the rent to pay and you're topping up your oyster card with the monthly £130, it's hard not to wonder how your salary compares to others in your industry.
Well worry not marketeers (and marketeers of the future)! Instant Impact has collated the latest data on creative, digital and marketing salaries, so you can see how your pay measures up...
Aquent/Vitamin T, the world's largest marketing recruitment specialist, recently published their 2018 salary guide for marketing, creative and digital professionals. We've scrutinised their figures from the past three years and noticed some key salary trends:
Junior Marketing salaries have remained flat
This is one area which is looking somewhat gloomy right now, but the future looks brighter.
Junior salaries (for jobs requiring less than four years' experience) have seen practically no growth during the past three years, with average annual pay across most sectors hovering around the £25,000 mark. This effectively means that wages have fallen in real terms.
This is the case across creative, digital and marketing, with the exception of just a few roles: junior designers, insights professionals and front-end developers have managed to buck the trend, welcoming average pay increases of 5%, 8% and 12% respectively.
Mike Berry from Aquent/Vitamin T explains that this overall lack of wage growth has resulted from the widespread popularity of the creative industries. Employers can choose from a huge pool of entry-level candidates who want to work in marketing and thus salaries are very much reflective of this supply and demand.
But don't lose hope juniors – the number of creative jobs is on the rise. The latest figures from the Department for Culture, Media & Sport outline that UK's creative industries are growing at twice the rate of the general economy with the sector now making up over 5% of the UK economy's GVA.
Mid-level Marketing salaries: A mixed picture
For creative professionals with four to ten years' experience, salaries are much more varied. On average, pay for designers (graphic, digital, packaging and artworkers) saw a 9% rise over the past three years with motion graphic designers stealing the show with 16% year-on-year salary growth!
Mid-weight front-end developers also have plenty of reason to celebrate, experiencing a salary increase of 25%!
But it's not the same story across the entire creative sector with mid-level account and project managers seeing no salary change. Average salaries have remained flat at the top end of the £30,000s.
Berry notes that, at present, "certain skills are in high demand, driven by the move to digital and increased use of big data, so it's no surprise roles like developers and analysts have seen large salary increases where others have not".
Senior Marketing salaries: The biggest growth!
Salaries for senior roles have seen substantial growth over the past three years, fuelled by a need for experienced professionals in growing Marketing sectors such as experiential and UX. Those with ten years' plus experience are seeing some large pay rises…
Experienced UX Architects have seen a 50% salary growth over the past 3 years and a 17% rise since the beginning of 2017 to an average of £70,000!
Senior graphic designers have also experienced an almost 30% salary increase to an average of £45,000. However, Creative Directors, despite their top-earner status, have seen their packages freeze at an average of £92,000.
Despite the variations in pay across the sector, Glassdoor's latest survey data proves that, Marketing is still the most desirable industry to work in the UK based on the number of job openings, salary and overall job satisfaction - Marketing roles dominate Glassdoor's '25 Best Jobs in the UK' rundown!
Berry sums up his report by pointing out that employers are keen to recognise and reward talent but are operating in a challenging market at present. It's important to remember that the overall salary picture for marketing employees is very positive compared to the broader UK one, where the average salary increase is forecast to be 2.9%. So fear not creatives, we'll be just fine.
---
Looking for your next marketing job? No matter where you are in your career, we're here to help! Be sure to check out our jobs board for all our latest opportunities.
Looking to hire? Drop us a line and we'll be in touch to discuss what we can do for your business.