INSIGHTS
Job Seeker Resource Centre
Graduate Spotlight Interview with our newest Candidate Consultants – Lucy and Eleni
24 July, 2019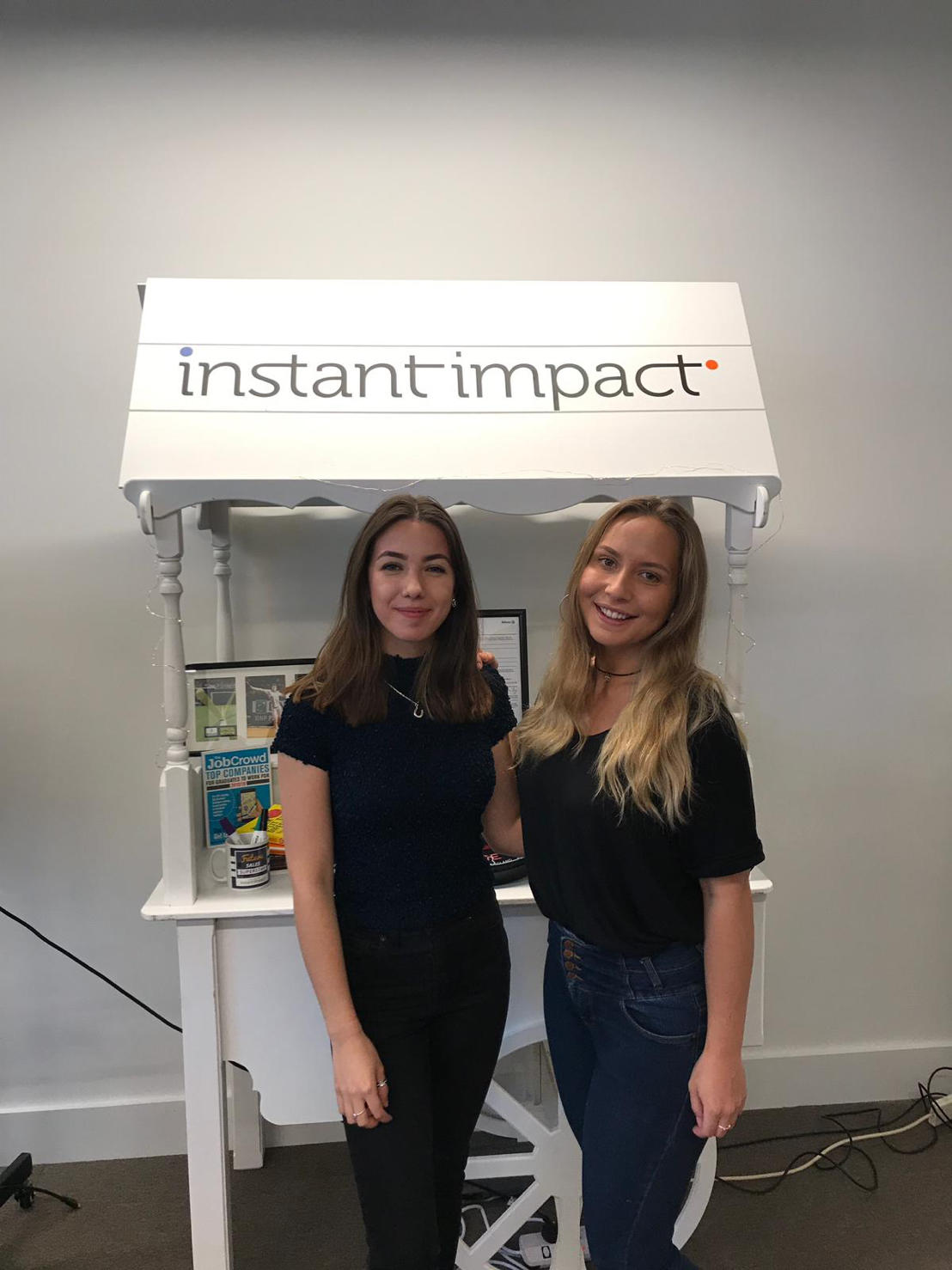 ---
What made you want to join Instant Impact?
L – Instant Impact is a values led business which really made them stand out from other recruiters. They also have a real emphasis on delivering an unforgettable experience for their candidates which is something I really love.
E - Having just graduated myself and knowing how difficult the job market can be, I was inspired to look into graduate recruitment, and I love that this is a focus for Instant Impact. Then, when I came for my interview, I absolutely loved the culture of the company and felt really welcomed.
What has been the highlight of your first 6 weeks?
L – My highlight was making my first placement. It's such a good feeling when your hard work pays off and is even better to have such a supportive team that celebrates success together.
E – For me, my highlight has been going to client meetings. I really enjoy this aspect of the job and love learning more about the companies that we're hiring for. I'm looking forward to doing more of this as we continue our training. Also, another highlight would be making 4 placements in one day!
What is your biggest piece of advice for any grad starting a new job?
L – Don't be afraid to ask for help! It's important to remember that with anything new you are never going to get it right the first time so make the most of the great team that you have supporting you and ask if you are unsure about something. Teamwork makes the dream work!
E – My advice would be to make a real effort with your colleagues and get to know everyone not just the people sitting near you. It's important to build good relationships with them as you'll be spending most of your day with them.
What is the most important thing you have learnt during your first 6 weeks?
L – Don't take anything personally, especially in recruitment! Things can fall through for a range of reasons but often there are other factors involved that are beyond your control.
E – It is important to pick yourself back up when something goes wrong. Sometimes things don't go to plan and you need to be able to re-motivate yourself on these occasions.
Is there anything you would have done differently during your first 6 weeks?
L – Going to bed earlier! Everyone is less productive when they're tired, so it is important to ensure you're getting enough sleep.
E – Learn how to switch off when leaving work and separate work from home.
What do you enjoy the most about working in recruitment?
L – I love being able to have conversations with a range of different people who are at different stages in their career. It's great to build relationships with unique and interesting people.
E – I enjoy the variation of the job; no day is the same. With that comes different challenges which means that I'm never bored or watching the clock! I also love that it's a really rewarding role; its great having a part in the start of someone's career.
Thank you again to Lucy and Eleni. You've had a great 6 weeks at Instant Impact and we can't wait to see you flourish even more! 
---
---
BACKK TO JOB SEEKER RESOURCE CENTRE
---