Infographic: 4 easy steps to improve diversity
22 June, 2020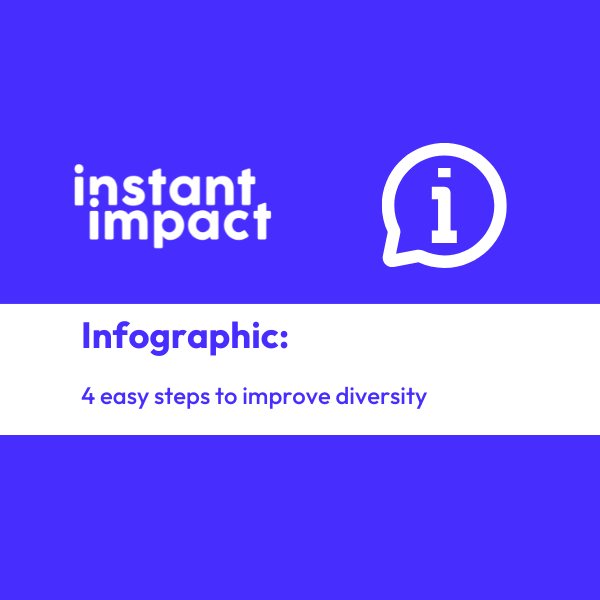 ---
The world cannot wait any longer and we all need to start implementing steps now if we want to see any real change. We have put together an infographic containing 4 easy steps to improve diversity today within your organisation.
If you love it, print it, and put it up in your office or share it across your social media accounts. The more we can spread the word the better.
We will be exploring these steps in more detail in our Driving Diversity webinar at 11am on 2nd July. We will be joined by Colleen Amos OBE from the Amos Bursary, a charity that ensures talented Afro-Caribbean men have the opportunity to excel. We will also hear from Khyati Sundaram, CEO of Applied, a diversity led recruitment software.
If you're interested in attending the webinar, please sign up here.
4 Easy steps to improve diversity
1. Educate yourself - what does diversity cover? - There are many kinds of diversity to consider. A truly diverse organisation should focus on all of these areas and more.
2. Set out your stall - make a commitment and track your progress - The more transparent your business is, the more likely you are to succeed.
3. Attract diverse candidates - think outside of the box - If your current methods for attracting candidates aren't driving a diverse workforce then change!
4. Remove bias from your assessment - combat bias - Traditional assessment processes leave a lot of space for institutional and personal bias. It is important to take measures that combat this.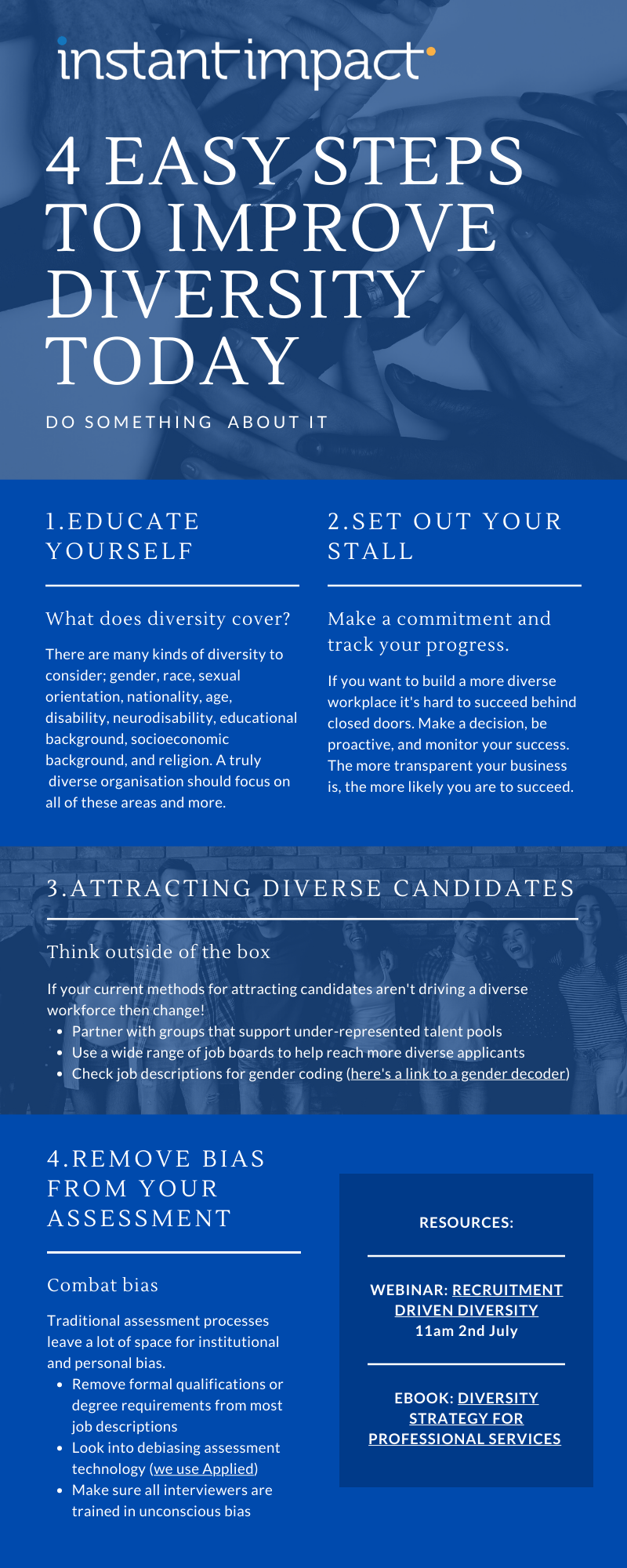 ---
---