New Year, New Job – Food For Thought Before You Make The Leap!
New Year, New Job – Food For Thought Before You Make The Leap!
22 January, 2019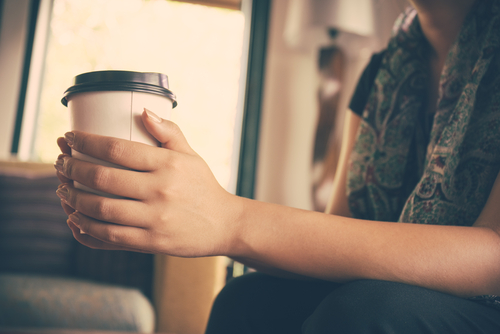 Happy New Year from all of us here at Instant Impact! We're looking forward to an awesome, action-packed 2019 and we hope you are too.
If securing a fresh new job is one of your resolutions, we can most certainly help! But before you apply for anything, we've compiled some handy pointers which will hopefully make your New Year's career change as smooth and successful as possible…
Think about the future.
Before searching for a new job, you should think about what you would really like to be doing in three, five and ten years' time, and focus on roles that will allow you to get there. If you skip this step, you might quickly find that you still feel unfulfilled in your new position.
Setting realistic personal goals can provide direction and give you the opportunity to think about what you'd like to achieve in the long-run. By doing this, you're much more likely to find a role that you'll be happy in as you'll be striving towards your end goal.
But remember – goals can and should change as your career develops so don't be surprised if your aims aren't the same as when you started out!
Make your CV stand out.
This is an obvious one all year round, but the New Year is an especially popular time to leave for pastures new. Plenty of other candidates are following the 'new year, new me' philosophy and planning to make a move, so you'll need to ensure you can stand out from the crowd.
It's a great idea to use your application to demonstrate how you'd be a good fit with the company culture. This has become such an important factor for employers so it's a good idea to research the company's values (which can usually be found on the company website) and include a couple of sentences in your CV summary about why these values are also important to you.
Give a little bit of extra CV space to your hobbies, interests and extra-curricular activities. Include things that you've done which were unique, exciting or challenging that will give you something interesting to talk about at interview. Relevant experience is obviously important but so is demonstrating that you'd be fantastic colleague to have in the office!
Leave your old job on good terms.
It's so important that you don't burn bridges when you leave for a new job. It's easy to slack when you know you're leaving but your future employers are likely to ask for references, so you'll want to be remembered for doing a great job! Aim to stay organised and leave things in a good state for your successor.
It can also be demotivating for colleagues to say goodbye to a team member so aim to remain positive and approachable, and tie up anything that you were working on with them.
Finally, try to reflect on what you learnt and achieved in your old position and have a proper think about why it wasn't right for you. Consider what worked and what didn't, and bear these things in mind so that you can make the most of your new role.
---
So there we have it - now you'll be able start your new chapter with confidence and feel all the better for it! Be sure to check out our jobs board for tonnes of exciting experienced and graduate positions, as well as awesome internships.
Our resource centre is also fully equipped with useful tools to help you with your job search!