INSIGHTS
Job Seeker Resource Centre
Workplace Trends of 2018
1 February, 2018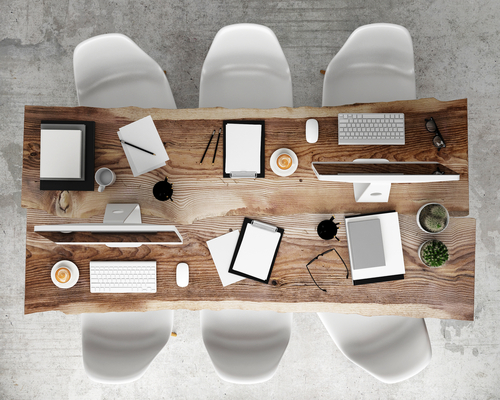 ---
Now more than ever before, businesses are aware of their reputations as employers. Employer branding is the phrase on everybody's lips which has led to places of work being constantly revamped in line with current employee wants and needs. Here we discuss the workplace trends that have grown in prominence over recent years and which are expected to continue to influence companies for the foreseeable future...
Employee wellness
Employees are increasingly looking to their employers to foster a culture of health and well-being, as workers become more physically and emotionally invested in their work. By optimising the built environment, and providing wellness-enhancing policies and facilities, employers are able to meet these expectations and provide a place of work that is no longer associated with stress, but with a better quality of life.
As this idea continues to spread, many companies and managers have seen improvements in business outcomes as a direct result of improved employee well-being and morale. A simple place to start is with the introduction of sit-stand desks, giving those who wish to utilise them the opportunity to reduce the negative effects of sitting all day on their physical health. Even a simple initiative like this can have a significant effect on office morale.
Workplace Design
With the first of clued up 'Generation Z' beginning to complete their education and move into the corporate world, companies are looking for ways to improve their workspaces to attract and motivate these digital natives. Research has suggested that these young workers require balance from their workspace; 'hybrid' offices, with private areas for independent work as well as open social areas, tick Gen Z's boxes.
With current populations spending an average of 93 percent of their time indoors (and 70 percent seated!), it's important to consider how a work environment encourages employees to move through the available space - modern office layouts are moving away from permanent, fixed work stations in favour of modular units and communal spots, allowing workers the freedom and flexibility to wander and collaborate.
Co-working
With property costs rising extortionately in cities such as London, many SMEs and entrepreneurs are finding different ways to grow their businesses without forking out large sums for their physical premises.
One such solution, which has become very popular in recent times, is that of co-working spaces; collaborative workspaces for individuals and businesses looking for community, accessibility and openness with like-minded people. Adopting a co-working environment can transform how entrepreneurs and SMEs grow their companies by offering less expensive office premises - especially in pricey cities like London where companies such as Cornerstone Office Search are changing the status quo.
The positives of co-working are aplenty, ranging from networking opportunities and meet-ups, to administrative benefits. The increased community focus provides everything from creative inspiration to business assistance, with some co-working spaces now adopting 'work-live' policies whereby entrepreneurs actually live in adjoining rooms to their offices - saving on travel expenses and establishing even more of a community bond!
Sustainability
With governments, consumers and employees alike all pushing for businesses to be more conscious of waste and environmental factors, companies are now reconsidering their sustainability standards on a large scale. Many corporations are tackling these issues by reducing their energy consumption and emissions through eliminating building inefficiencies, managing their waste more carefully and revising product designs.
One novel way to combat the problem of high emissions is through establishing smaller 'satellite offices', where teams of employees who live near one another commute to a closer location to minimise transport usage and fuel emissions.
Cycle to work schemes have also grown hugely in popularity, promoting increased fitness and reduced pollution in one fell swoop. The Department of Transport even offers guidance to companies thinking of implementing a scheme.
It's all about the brand
The focus on shaping the employer brand within the workplace itself is another trend that's set to continue gathering pace. With many employees feeling disconnected from the overarching brand that they represent, optimising and branding the physical workplace can most definitely create unison and a sense of community.
When employees are more immersed and invested in an environment that's completely unique to their company, they feel a deeper sense of pride working within their team. This in turn produces better business results, especially for millennial workers who now make up the largest proportion of the workforce and who value a meaningful, unique workplace more than any other age group.
Written by the team at Informi.
Informi is a free online resource for small businesses and sole-traders. They provide guidance and technical support, covering everything you need to know about starting a business! From finance and legal advice to profit-boosting tips on marketing and technology.
---
Looking to expand your team? Instant Impact can most certainly help! Drop us line to find out what we can do for your business...
---
---
BACKK TO JOB SEEKER RESOURCE CENTRE
---