About this webinar
(Originally on Wednesday 12th May)
With guest speakers:
Lara Montefiori, Chief Science Officer, Arctic Shores
Esther Odejimi-Uzokwe, Programme Director, 10,000 Black Interns
Jack Parsons, Chief Executive Officer, The Youth Group
Millennials and Gen Z make up more and more of the workforce so it is crucial that organisations carefully consider how they are attracting the new generation of leaders. The pandemic has shifted the foundations of Early Career hiring and the challenges and opportunities that businesses face.
This pandemic has taught us that, to thrive in our rapidly changing workplace, we need to be agile and adapt. It's often most important to be able to learn quickly, after all, skills can be picked up but drive, motivation and personality cannot be taught.
This interactive session covers everything from the benefits of shifting your mindset to methodologies that you can adopt to be successful.
We will be joined by The Youth Group, a youth first business that provides young people with the tools they really need to get ahead and grow in work.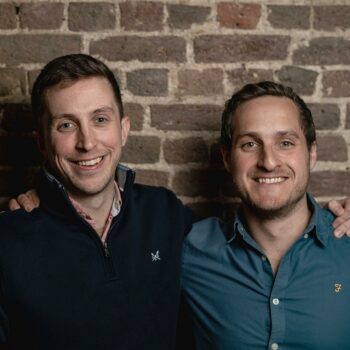 Rob & Felix
Founding Directors, Instant Impact
Instant Impact specialises in building and running high performing internal recruitment functions. We have 9 years of experience helping companies to solve complex talent challenges by implementing successful long term recruitment strategies.
Rob and Felix have worked with dozens of companies over the years to use recruitment to help improve diversity and inclusion. Instant Impact are committed to eliminating bias in all of our talent partnerships and to setting a new industry standard when it comes to diversity.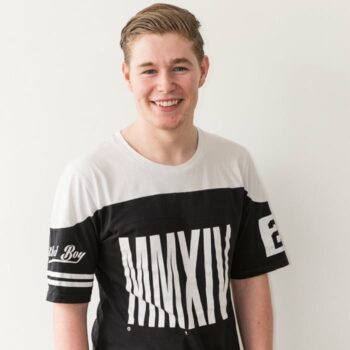 Jack Parsons
Chief Executive Officer, The Youth Group
Jack Parsons is an award-winning young entrepreneur, public speaker and subject expert on Youth and is publicly known as the UK's Chief Youth Officer.
Jack has been honoured with awards over the last 3 years including Young Digital Leader of the Year, The 100 Faces of a Vibrant Economy, Most Connected Young Entrepreneur, 50 Top Kindest Leaders and Top 10 UK Young Entrepreneurs to Watch.
Jack's personal mission is to knock down doors for others to walk through after having a tough upbringing and lack of career support from the school, learning from failure and being motivated to make a real impact for young people.
Jack is currently the CEO of The Youth Group which is building the world's largest most connected marketplace and community for young people with one aim: to help improve the odds for young people across the world to achieve their full potential in work.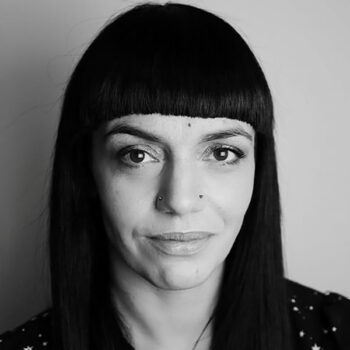 Lara Montefiori
Chief Science Officer, Arctic Shores
Lara Montefiori is Chief Science Officer at Arctic Shores, a British Tech start-up leader in Game-Based Assessment. Lara's training in Psychology began after having first graduated from Fine Arts, and it focused on biological and physiological aspects of Psychology, such as Neuroscience, Behavioural Genetics, and Evolutionary Psychology. She then moved toward Occupational Psychology at a later stage, and started researching hybrid assessment methods that leveraged both creativity and science.
Lara joined Arctic Shores as Chief Scientific Officer from the onset of the company, developing the scientific rationale underlying the existing portfolio, and growing the evidence base that supports its validity. Lara has strong ties with several Universities around the world but especially with University College London, where most of her research takes place. She is a regular speaker at international conferences such as SIOP, EAWOP, ITC, eATP, and the BPS' DOP conference.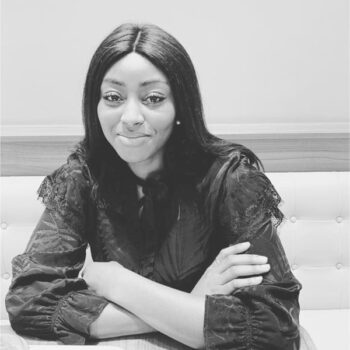 Esther Odejimi-Uzokwe
Programme Director, 10,000 Black Interns
Esther founded a social enterprise in 2015, with the focus of increasing the pipeline of Black, state-comprehensive educated students into Oxford, Cambridge and Russell Group institutions. She graduated from Oxford University in 2017, having studied an undergraduate degree in Theology and Religion. She then joined Goldman Sachs as an Equity Derivatives Investment Banker, before joining the 10,000 Black Interns team as Programme Director. Esther also sits on the board of Intermission Youth (Theatre).