Instant Impact in the Independent 'Paid internships bill fails to clear Parliament: Where do we go from here?'
Instant Impact in the Independent 'Paid internships bill fails to clear Parliament: Where do we go from here?'
8 March, 2013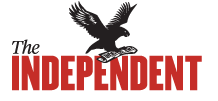 Instant Impact
's Sabina Usher wrote a reactionary article in the Independent commenting on the news that the 'Internships Bill' was not heard in Parliament on its scheduled date and therefore is seeming to lose it's parliamentary momentum. What does this mean for the campaign for a fair days pay for a days work and regulating conditions of internships? Where do we go from here? Let us know your thoughts...
You can read the full article below or here.

Let us know what you think!
If you're a company looking to expand your team by hiring graduates or hiring interns, then get in touch with Instant Impact, the graduate recruitment agency who unite top students and graduates in paid internships and graduate positions with SMEs. See what we can do for you...