Real Business: Investing in Young Talent or insurmountable Challenge?
Real Business: Investing in Young Talent or insurmountable Challenge?
5 January, 2013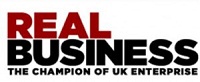 Rob Blythe, co-founder of Instant Impact- the
intern recruitment
agency, wrote an
article
for Real Business questioning the effectiveness of the government's wage incentive scheme and what the real impact will be on young people looking for jobs in a tough labour market.
Employment Minister Mark Hoban has recently made the wage incentive scheme available to all employers of young people who have been on benefits for six months, with significant financial incentives to companies willing to be involved. This, combined with the fall in unemployment rates announced by the ONS last week, especially amongst young people, has given rise to cautious optimism. However, as Rob argued:
'Mark Hoban's initiative will make valuable improvements in the key areas of both youth unemployment and slow growth across UK businesses. But the impact will be limited.'
'Even for the most qualified graduates the job market is unpromising. The stigma of job seekers' allowance remains and the scheme does nothing to help the vast numbers of young people who are unemployed, interning unpaid or underemployed.'
'Businesses must help find jobs for young people currently on Job Seekers work in order to challenge the view that young people without, for example, degrees or extensive work experience, are not of value.'
You can read the full article here.