Instant Impact's Graduate Guide To London
Instant Impact's Graduate Guide To London
4 April, 2016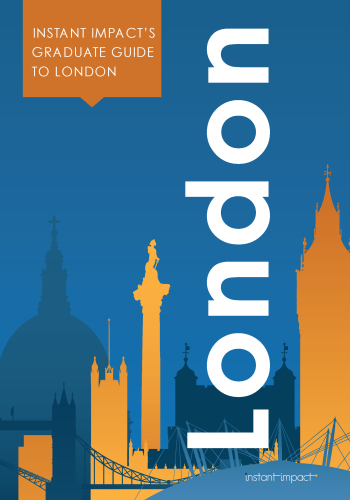 Are you about to move to London to start your graduate job? Or perhaps you're already enjoying life in the capital and want to find out about more about budget-friendly things to eat, see & do?
Whichever you are, we've got you covered with our Graduate Guide To London. This exclusive 20-page guide book will give you lots more information about the most popular places for graduates to live in London. You'll also find our recommendations of restaurants, night clubs and activities that won't destroy your graduate bank account! As if that wasn't enough, we've even shared all our top tips of how to successfully find a flat in the capital!
If you'd like to get a bit more clued-up on London living and nail that tricky flat hunt, then click 'Continue Reading' below to download the free guide book!