Social Media and the Graduate Job Hunt: Is the answer 'Somewhere'?
Social Media and the Graduate Job Hunt: Is the answer 'Somewhere'?
21 April, 2014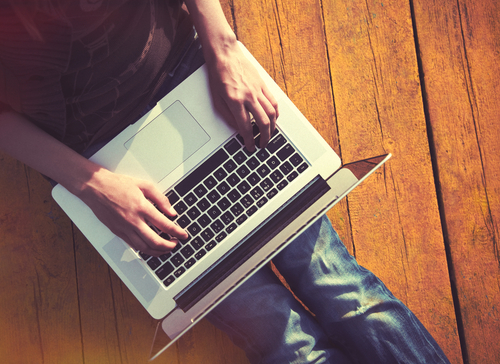 From it, we've seen the creation of Selfies, Hashtags and Trending. So in our most recent blog Instant Impact look into the growing world of social media, to discuss the opportunities it can bring to job seekers, how to avoid it being a hindrance and to review
Somewhere
, a brand new platform for assisting students in securing that perfect
grad job
.
———————————
Research proves that up to 53% of employers have confirmed using social media in the past to screen candidates. With this reality we are faced with the question: Can my online image really affect the outcome of my job application? Well quite frankly, yes. Four in ten recruiters have admitted to discarding an application due to something they've spotted online.
But don't fret! This doesn't mean you need to completely cull your usage or change privacy settings to undetectable. In fact, your web presence can be an advantage. One of the biggest problems a graduate can face is proving their distinguishing 'edge' against competition. There's an abundance of applicants with wonderful CVs and experience but the real difficulty is letting personality shine through and proving why you'd be a perfect fit into the role and culture.
What then, can LinkedIn, Facebook and Twitter provide?
LinkedIn
Other than exposing your CV and achievements online many are still unaware of the real prospects it can bring. The ability to connect, network and be endorsed for skills by past colleagues provides proof to the examples you give in interviews. Furthermore being scouted is a real possibility. Maddie Holder, a recent graduate from the University of Exeter, was offered a marketing internship for the National Trust through LinkedIn, simply by registering her degree in history and ideal job wants.
Twitter
Twitter enables individuals to keep up with current affairs and communicate with key figures, companies, and brands. If you are an opinionated individual, you may actively use Twitter in expressing your views and ideas. If you feel Twitter could reflect you in a positive light there is no reason not to engage with potential employers. Many will see it as promising interest and be more than happy to answer queries and give advice.
Facebook
Perhaps the most intricately related to your social life, Facebook is the one to watch out for. It demonstrates what makes you tick outside of the office. But employers look to see happy, positive people and not complaints about lazy colleagues, ratty hangovers and lack of dissertation motivation (maybe it's time to anagram your username after all). And if you wouldn't show your page or photos to a grandparent, it could be time to reflect on your privacy settings.
———————————
A perfect balance is the ideal goal so could the answer be 'Somewhere'? This exciting new social network is currently in Beta and will be used by companies and individuals to capture their culture, style and principles in the work space. Using images and 'Sparks' (similar to Tweets) a typical profile would showcase projects, approaches to teamwork, ideas, and meetings- to name a few. It's a wholly creative and visual way to show off the professional you. Your private life could then be kept completely separate. There seems to be huge potential for this to be used by all industries and is definitely one to watch out for.
———————————
So by using Social Media to your advantage, getting over the rainbow and into your perfect job may be closer than you think! For more advice and fantastic opportunities to find paid internships and roles get in touch with Instant Impact, the graduate recruitment agency.